Originally founded in 1961
At an office on Utica Avenue in Brooklyn, Pupkin Insurance agency has, throughout the years, continued to provide the same personalized approach to insurance, adopted at the time the agency was founded.
Our office is currently located at 1852 Flatbush Avenue Between Avenues K and L.
Pupkin Insurance agency is a family-owned business, still owned and operated by the original owner, as well as his wife and his son, who joined the agency in 1980.
At Pupkin Insurance, all our customers are treated like family. At the same time, we abide by a strict, professional code of conduct in order to provide the highest level of customer service to our clients.
Become part of the Pupkin Insurance family today! We will be there in your times of need.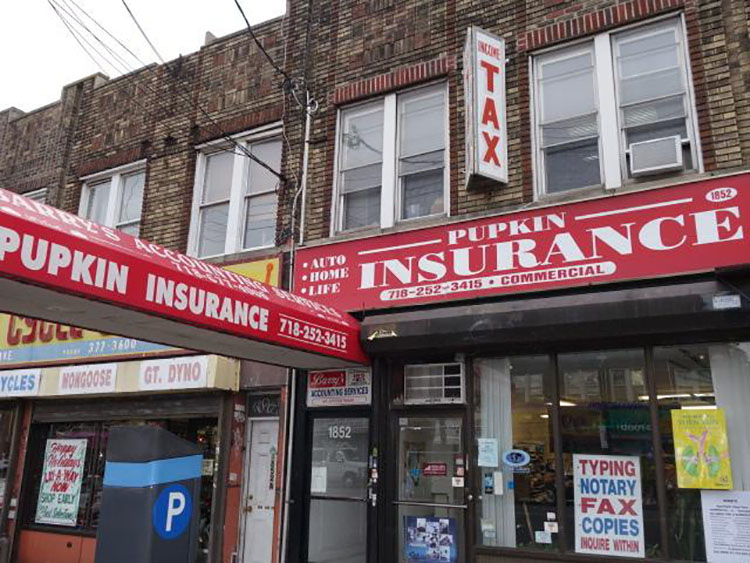 Secure your business, property and family against financial ruin.